800620 - COBB 1.1 Bar Coolant Reservoir Cap
800620 – COBB 1.1 Bar Coolant Reservoir Cap
Subaru Impreza WRX 2002-2014
Subaru WRX STI 2004-2020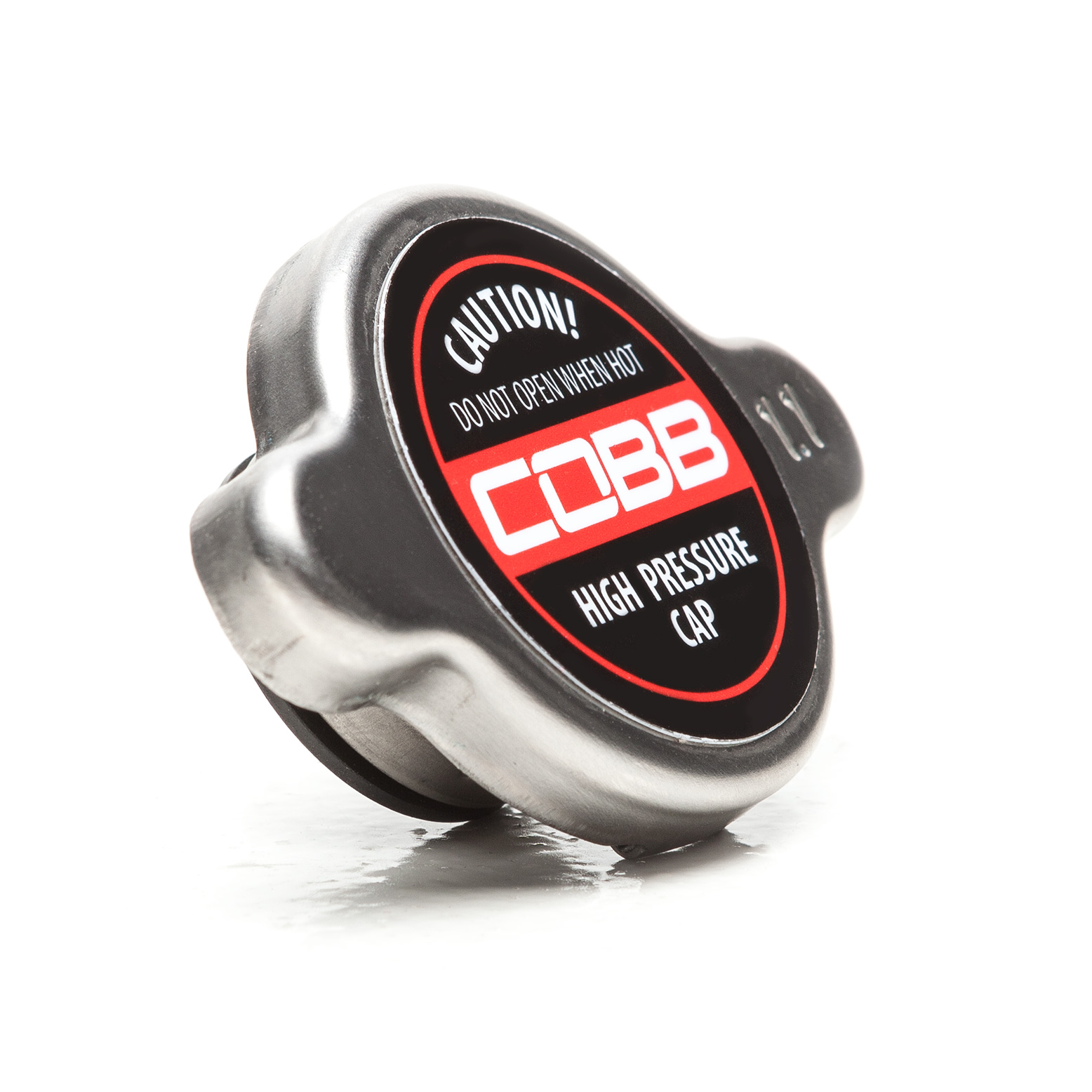 Congratulations on your purchase of the COBB Tuning 1.1 Bar Coolant Reservoir Cap! The following instructions will assist you through the installation process. Please read them BEFORE beginning the install to familiarize yourself with the steps and tools needed. If you feel you cannot properly perform this installation, we HIGHLY recommend you take the vehicle to a qualified and experienced automotive technician.


Stock Coolant Reservoir Cap Removal
Make sure your car is cool, as the cooling system is under tremendous pressure when hot and it can cause severe burns if you open the cap while the system is still under pressure. A good way to make sure the car is cool is to squeeze the radiator hoses and make sure they seem soft to the touch.


In order to remove the stock cap, press down firmly and turn counter clockwise. Sometimes the seals get a little sticky and can hold it in place even if the cap is no longer being held in place by the threads.




Inspect the reservoir to make sure none of the seals from the stock cap are still in place as they can come off of the old parts relatively easily and will cause coolant leaks if not removed when the new cap goes on.


Installation of New Cap

Install the new cap by aligning the new cap with the threads, pressing down firmly to compress the spring and then turning clockwise.


The cap can only go on in two spots and ends up a little bit over ninety degrees from where it starts so if logo direction is important to you, you'll want to try and position it so that it ends up the way you want it.




You're all done!